Pet Supplements and Nutraceutical Treats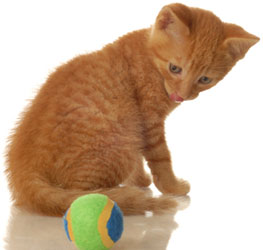 Trends in OTC and veterinary-dispensed pet supplements usage vs. usage of special-purpose nutritional formula pet foods and treats are featured in Packaged Facts' latest pet market study. Based on proprietary survey data, the report breaks the market into two categories—supplements and nutraceutical treats—with a primary focus on products for dogs, cats and horses.
Exclusive Insights Include:
New Product Trends - Spot emerging opportunities and understand the underlying market forces impacting the pet supplement and nutraceutical treat market today.

Competitive Trends - Benchmark your competitors with a detailed look at the companies making a mark on the industry.

Market Forecast - Leverage our comprehensive sales coverage to strengthen your position and identify area for growth.

Consumer Trends - Position your product to match the shopping patterns of your targeted clients. Using proprietary survey data from Packaged Facts' fall 2010 pet owner survey, we charted the OTC usage trends and veterinary-dispensed pet supplements.
More information:
Price/Info  |   Table of Contents  |  Place an Order